RDWA Rural Emergency Skills Program (RESP)

Resuscitation training for Rural Practitioners
RDWA Rural Emergency Skills Program
The RDWA RESP Rural GP Program delivers training to resident GPs in rural and remote South Australia. The course is accredited for the procedural grant in emergency medicine and anaesthetics. The program provides 20 hours of training and involves on line (e-­learning) and a 2 day practical skills workshop. Topics include : Resuscitation of the critically ill / injured patient, Cardiopulmonary resuscitation, Basic and advanced airway management, Options for difficult vascular access, Cervical spine management in trauma, Chest tube insertion, Needle aspiration, Cardiac pacing / Cardioversion, Mechanical Ventilation, Noninvasive ventilation, Team training and leadership. The RDWA RESP program is available to Rural GPs in South Australia and providing Emergency Care.
---
RESP / EMET Conference 2017
Mon - Tues : May 1st - 2nd : Adelaide Convention Centre
For Rural Practitioners, GPs, Registrars / RMOs, ED Nurses / Rural Nurses, Paramedics, Students
View Conference Flyer and Program
The conference has 4 concurrent teaching sessions throughout the two days of the conference. Some workshops have limited places and early booking is essential for these sessions.
Program Highlights include : Approach to the Difficult Airway, Emergency Radiology, Diagnosis and treatment of Cardiac Arrhythmias, Managing the Severely Agitated Patient, Plastics : Advanced Wound Management, Basic Wound Management, Eye Emergencies, Paediatric Rash, Managing Joint Dislocation, Paediatric Orthopaedic Injury, Emergency Ventilation, ALS, Acute Poisoning.
View Conference Flyer and Program
Conference Registration
Early bird registration before April 14th, 2017 are shown below.
Rural Practitioners / GPs / Specialists $1320 (inc GST)

Registrars, RMOs - Interns, Nurses, Paramedics, Allied Health, Students $770 (inc GST)

Day Registration $700 (inc GST)
Accreditation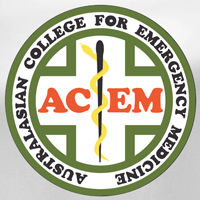 Rural Skills Procedural Grant
Depending on sessions attended meets criteria for the Rural Procedural Skills Grant for Emergency Medicine, Anaesthetics and Obstetrics.
Information / Registration
For further information contact: Nikki Crichton, Program Coordinator, LearnEM
---
RESP Pre-Learning
Links to the Pre-learning for each of the RESP Courses are shown below.
You can view an outline of the course pre-learning by selecting the "i" icon to the right side of the title bar.