RDWA Rural Emergency Skills Program (RESP)
Resuscitation training for Rural Practitioners
RDWA Rural Emergency Skills Program
The RDWA RESP Rural GP Program delivers training to resident GPs in rural and remote South Australia. The course is accredited for the procedural grant in emergency medicine and anaesthetics. The program provides 20 hours of training and involves on line (e-­learning) and a 2 day practical skills workshop. Topics include : Resuscitation of the critically ill / injured patient, Cardiopulmonary resuscitation, Basic and advanced airway management, Options for difficult vascular access, Cervical spine management in trauma, Chest tube insertion, Needle aspiration, Cardiac pacing / Cardioversion, Mechanical Ventilation, Noninvasive ventilation, Team training and leadership. The RDWA RESP program is available to Rural GPs in South Australia and providing Emergency Care.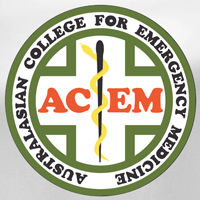 ---
RESP Pre-Learning
Links to the Pre-learning for each of the RESP Courses are shown below.
You can view an outline of the course pre-learning by selecting the "i" icon to the right side of the title bar.